manage appointments and much more with PetDesk
Victoria Veterinary Hospital is proud to offer PetDesk, a free smart phone app for coordinating your pet's health care. Need to schedule an appointment? Use PetDesk. Not sure when your furball had their last vaccination? PetDesk can store that information. Want to take notes or add a photo of Fido's weird bump for the vet to look at? PetDesk is the app to do that. All of your pets and all the information you want in one place. From appointment reminders to medication reminders, PetDesk is an indispensable tool to help you manage much of your pet care needs.
If you're not an app kind of person, we are more than happy to assist you via phone and email as well (the app's pretty cool, though).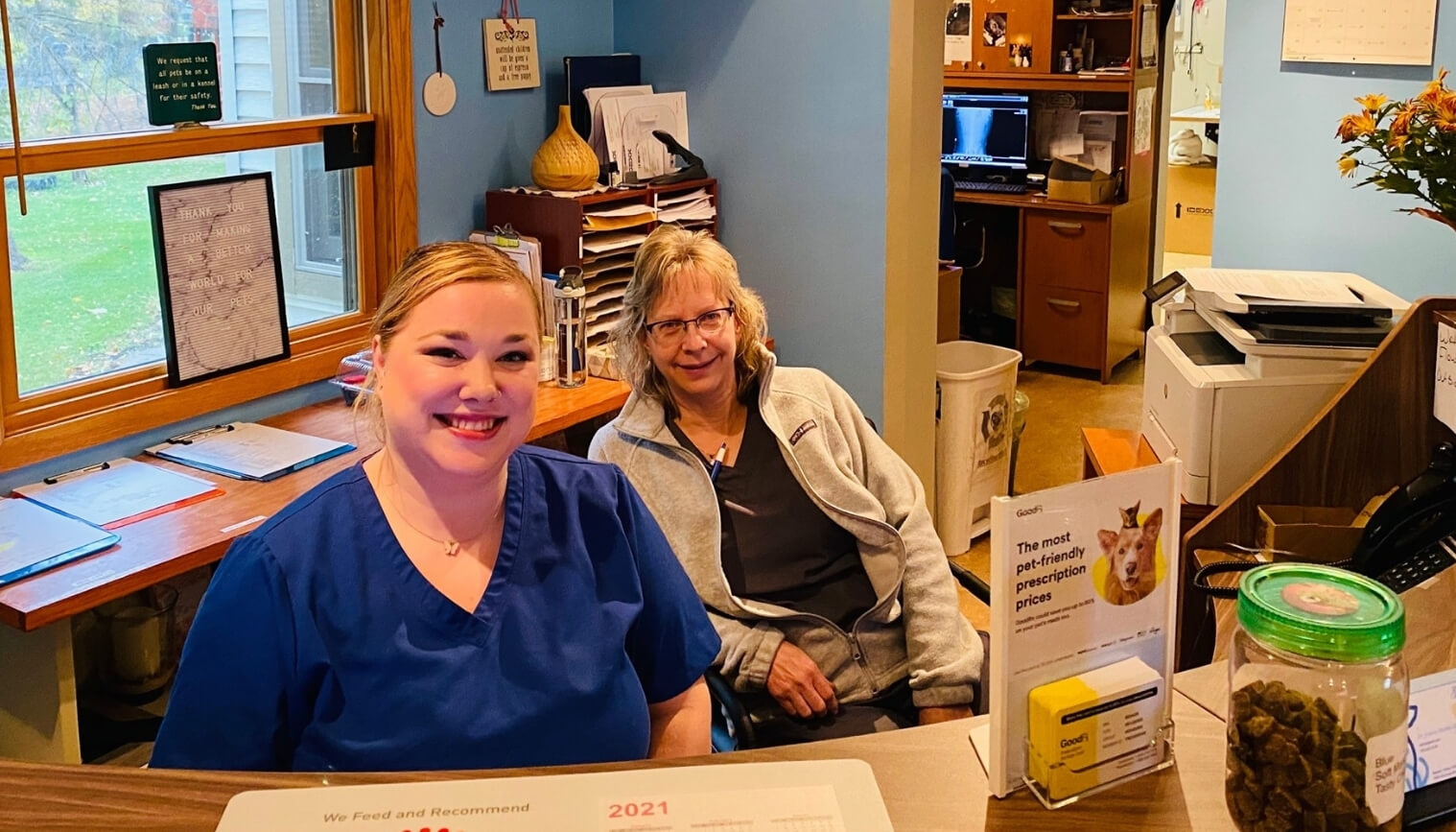 "We followed Dr Jessica from our Bloomington location when she purchased this clinic in July of 2019. She had extreme compassion for our dog when he had digestive issues. Dr Jessica diagnosed his condition and suggested treatment. Our dog is better now, on a special diet and much happier. We have recently had our dogs teeth cleaned. Great price and great results. Her staff is top notch. It is worth the drive to get great care."
"Our dog ate almost a whole bag of chocolates, when we brought him in it was too late to pump his stonach and Dr. Jessica and her amazing staff saved his life! They knew just what to do and made our very sick boy well again. Despite being very busy, they made time for our emergencies again and again for several days. They really cared about our dog."
"Very positive visit at our new vet clinic. Staff and everyone were so great with my dog Maui who was really nervous for his annual shots/check up. Easy to get all my dogs meds and flea/tick seasonal meds too. Great vet!"
"We are so greatful for the wonderful care Victoria Vet has provided us. The staff is so kind, patient and caring. The facility is beautiful, taking great care to provide a safe and healthy environment for pets and owners along with giving exceptional care!!! Highly recommend."
Frequently Asked Questions
For your convenience, here are answers to the most frequently asked questions. If you can't find the answer you are looking for, please feel free to get in touch and we'll be happy to answer any question you may have.